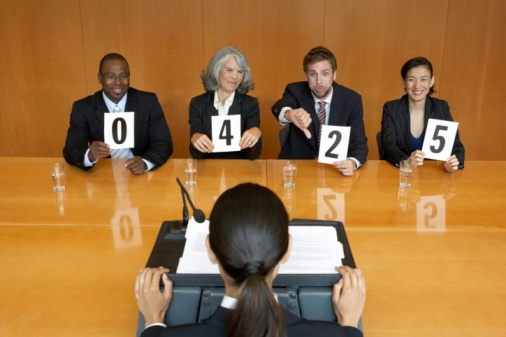 When conducting an interview there is always a risk that once hired, the candidate may not adequately fit your needs as an employee. The age-old interview questions (and often the same age-old responses) may not unveil the true personality, work ethic, and thought process of the candidate. Those traits are only something you see AFTER you've hired them.
We have found that the best way to avoid the after-hiring shock is by conducting working interviews, or project based interviews. These are extremely useful to an employer because they give you an insight into the candidate's future output for your company, and gives you the capability to compare the applicants on a level field. When they all complete the same project, you have apples-to-apples results of what a marketing task for your agency might look like.
In-person working interviews are ideal if you want to see how the candidate meshes with your staff and fits in with your work culture. Perhaps you schedule them for a shift to shadow an employee. Sometimes the conversations had with the candidate throughout the day are telling as to whether they are a good fit for your team. In-person interviews can also be a great way for them to see your daily tasks and to vet out if they are adaptable and able to perform the job.
Being that we are a marketing firm focusing on internet based activities, we opted for an online project for our working interview. This was helpful because the candidates were able to preview the job functions, and we were able to see their writing and presentation skills.
We were recently interviewing for Social Media Assistants and gave candidates the following interview project to complete. We met them in person first, and then emailed them the project to be completed within 36 hours. We left some instructions vague, but encouraged them to contact us with any questions. This allowed us to see how the candidates would handle lack of tools, and also their ability to seek guidance once in the position.
Background:
We gave them an overview of the client for which they would be creating marketing messages.
Real Estate agent Grant Jones, 39 years old, married with a young child.
Works with clients in the Charlotte Metropolitan area.
He used to work for several large real estate firms in Charlotte, but has started his own firm "Grant Jones Real Estate Planning."
He focuses on residential properties for first time home buyers & upgrade buyers (2nd home).
It is important to him to educate his clients on the real estate process and general financial literacy.
He is a relationship based business owner - he wants to genuinely help his clients, and clients often turn into friends.
Project Tasks:
Find an article that we can place on Grant's website blog that speaks to his target customer.
Find an image that you like to go with the article.
How would you reach his target customer to share the blog article:
social media - which channels and why? Create a sample social media post.
email?
advertising?
other?
Come up with one unique marketing idea for Grant Jones to reach his ideal customer
---
While we were also looking for a personality fit with the ideal candidate, the results of the project heavily swayed our hiring decisions. We received some blogs that were original written pieces, and some that were shared from industry influencers. We received some projects that presented info beyond what we requested, and some that didn't follow directions. These were important distinctions to see, and the good news is that we saw these red flags (and in some cases, green flags) BEFORE we hired them!
Good luck in your search!