So you're using HubSpot. Welcome to the community! We're more than 100,000 strong with users across dozens of countries. If you've made the jump to using this powerful software as a service, great! but are you using all of the amazing tools available at your fingertips?
When it comes to great marketing and sales tools, we trust HubSpot. It can be a tremendous asset for your business if you believe in the inbound marketing methodology, you are implementing a sound strategy and, of course, make the most of its tools and feature sets.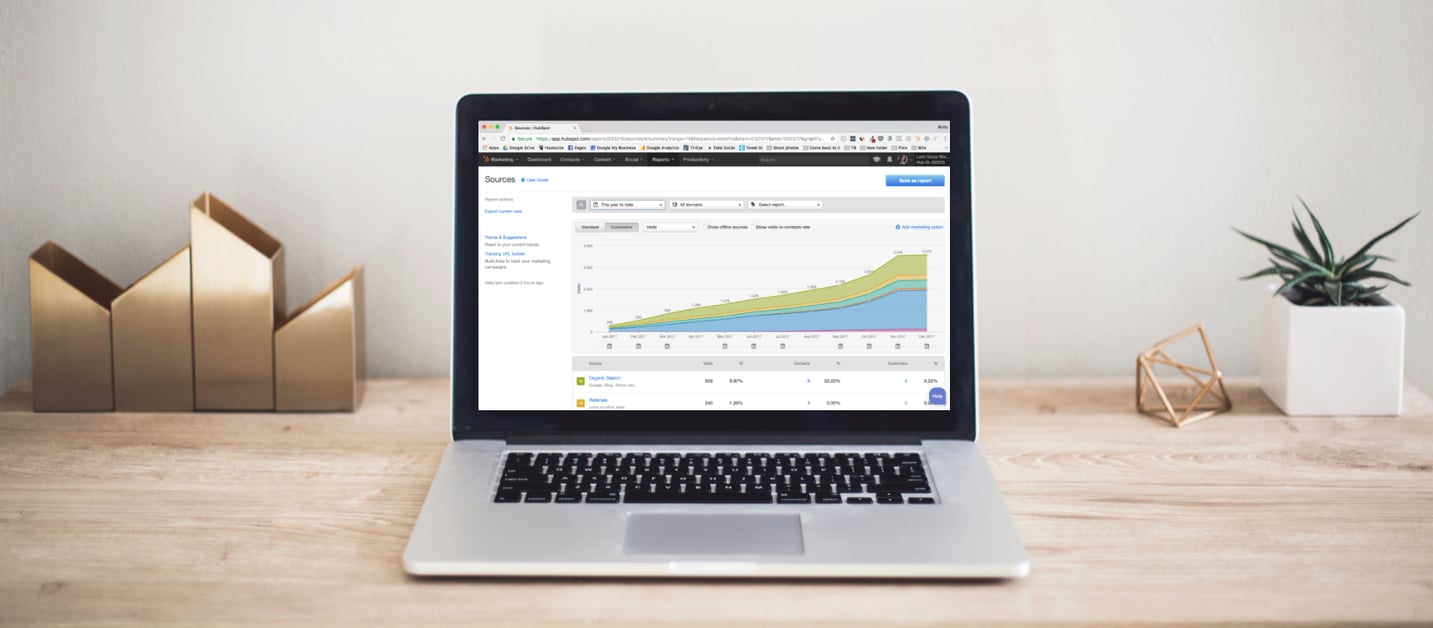 We started using HubSpot a few years back (now a HubSpot Certified Agency Partner!) and have fallen in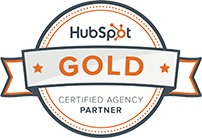 love with the Inbound marketing ideology and corresponding software tools HubSpot provides. No doubt, you've bought into the idea that inbound marketing will increase your sales. So have we, and the more we buy into the tenets of Inbound and really truly practice them, the better results we see -- in our agency and with our clients.
Yes, Inbound marketing is heavily set on content marketing (because it works), but don't forget about all of the other pieces, too. In a recent Marketing Smarts podcast with Jeff Goldenberg and Peter Reitano, they said "marketing has changed more in the past 5 years than it has in the past 50 -- from art and copy to code and data -- as well as the growing push to tie everything back to revenue."
We think marketing is shifting to include ALL of that. With the Inbound Methodology, we use art and copy all day long for our blogs, CTAs, emails, premium content offers and website and social media content. But with HubSpot's sales and marketing tools, we can measure our art and copy to inform our content creation. We use HubSpot to segment our keywords and content into campaigns and our contacts into lists so we can measure each piece of our content strategy. Then we make decisions based on our own data on what works and what doesn't for our personas. How do we do it? How can you do it too?
Regardless of what version of HubSpot Sales or HubSpot Marketing you are using, you've got to make the most of your HubSpot account.

Start with Smart Goal Setting
Your Inbound efforts will be more successful with a thoroughly strategic plan. You need a roadmap to follow as you dive deep into creating and analyzing your marketing tactics. What are your revenue goals for the upcoming year? What traffic and conversion rates will help you reach that revenue? What actions do you want your ideal clients to take on your website? What personas are the most profitable to you and your marketing team's efforts?
When you have clearly defined goals, it is easier to track your progress, especially in HubSpot. You can program your goals directly into your HubSpot dashboard so HubSpot can keep track of your progress for you. For this to work, however, your goals have to be SMART:
Specific
Measurable
Attainable
Realistic
Time-bound
Make it Live
Get your content published. At our agency, we use the Growth-Driven Design method where we launch websites as quickly and cost-efficiently as we can with all of the messaging catered to our clients' personas. Then we build content based on the analytics we get back from the website.
Are visitors clicking certain links more than others?
Are our original content offers converting the right leads?
Using this data-driven content plan, our efforts are better informed by each client's specific traffic and ideal clients. This way, we can track our HubSpot campaigns (by content topics, personas and more) to see where our efforts are getting the best return on investment. BONUS: We can share all of our findings with our clients to help inform their sales processes too!

Never Stop Tweaking
Time and time again we meet prospects that come to us with a website that was built, launched then never touched again. While blogging is a pillar of Inbound (and a great one at that, constantly adding new pages for Google to index proving your worth in the online community), blogging shouldn't be your only tactic for website development after the launch.
Using the Growth-Driven Design method, our customized thorough marketing strategy and HubSpot's measurement and reporting tools, we are always tweaking online content to better reach our ideal client. Services pages and conversion offers such as checklists, eBooks and other downloadables are not set in stone once they are live. If one is performing significantly better than the others, do a little research.
If your HubSpot Analytics Tool is telling you one of your service pages has a bounce rate that is much higher than the others, maybe you should add the Lead Flows tool or Messages tool to that page so you can engage with visitors. Review your keyword strategy often and with every new piece of content you create, from website headlines to new image alt text to brand new service page copy. Google will reward you for your diligence.
If one of your conversion offer campaigns isn't getting as many downloads as the others, maybe the cover of one of your eBooks isn't descriptive or enticing enough. Maybe you should check your landing page analytics. If the problem is conversions, see if a descriptive video or image would help describe the benefits of downloading the offer. Maybe your website visitors aren't making it to those landing page at all because the Call To Action (CTA) isn't as eye-catching. Try different messaging in your social posts to entice your prospects. All of these areas for improvement can be identified and tested using HubSpot.
---
Want to learn more about the HubSpot tools we use to guide our success (and our clients' success)?
As a HubSpot Silver Certified Agency Partner, the Laire Group Marketing team practices what it preaches to benefit every client account. We are constantly testing new Facebook ads, targeting personas in different stages of the buyer's journey and never standing still. Our clients trust us to be the most knowledgeable about their business and ours and to deliver fresh ideas to them constantly. After all, they are delegating a portion of their revenue to our services with the agreement that we will do our best to help grow their business.
That's the promise we make to each client, to never stop learning and trying new tactics to move the needle for their business. And for our Inbound clients, HubSpot is one of our greatest assets.
---
Still wondering "what is HubSpot doing for my marketing efforts?"
Download our checklist below for a self-assessment of your HubSpot portal.