In 2016, a private lending firm in North Carolina found itself between a rock and a hard place. The company wanted to expand their number of funded loans for projects in the renovation and construction industry but were experiencing low website traffic and lead generation. That's when they sought help from a digital marketing company, found our team at Laire Group and we began our journey together.
It all started with our MAP (Marketing Action Plan) process where we conducted an in-depth analysis of the various facets of their business, including competitor research, identifying their ideal buyer personas, prescribing website optimizations, strategic content planning, and more. The MAP process took place over the course of 8 weeks and gave the finance company the structure, data and systems they needed to achieve their immediate goals. It was considered a job well done for both parties, and we parted ways. But, not for good.
After two years had passed, the firm came back to us looking for additional marketing support. Shortly after, we established an inbound marketing strategy that resulted in some amazing numbers for our client, including a 261% increase in website sessions. Here's how we accomplished these spectacular results together.
They Were Faced with a Challenge
The lending firm focused on loan origination for residential construction projects, was having a difficult time benchmarking their leads, improving website conversion rates and tracking their marketing ROI. Their focus had also shifted to concentrating more on marketing to borrowers and less on recruiting investors for their programs. Luckily, we knew what to do.
We Identified the Solution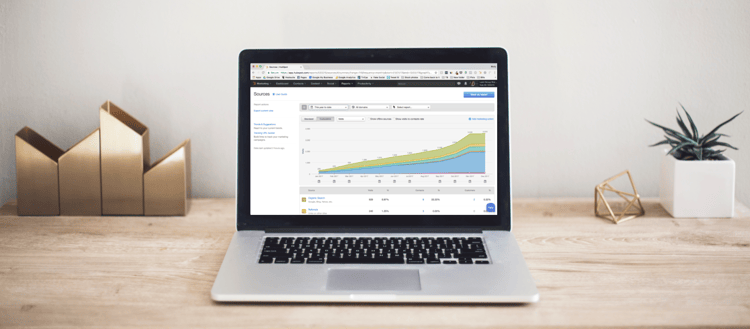 We are a HubSpot Platinum Partner and experts in the tools and features hosted on HubSpot's inbound marketing and sales software. That's how we knew that setting them up on HubSpot would give them the tools they needed to attract visitor traffic to their website, convert leads faster, and most importantly, benchmark qualified leads (or in their case, qualified borrowers). The enhanced reporting capabilities that HubSpot offered was another element that allowed the financial firm to react to trends, and improve their business with actionable insights. Those insights were pieces of data gold they were able to utilize to solve the challenges they had been faced with.
In addition to implementing HubSpot as a powerful marketing tool, our client also worked with us to implement a a full website redesign. The new website design focused on helping and educating their ideal clients through content (i.e. blog articles, eBooks, white papers, checklists) and marketing automation to nurture leads .
We improved reporting capabilities and incorporated marketing automation best practices.
Our client recognized that having accurate visibility into the leads funneling into their website was important, but something they were having difficulty with. They also needed a way to better engage with new leads in a strategic way to improve conversions. That's when we established in-depth reporting and implemented marketing automation best practices to help the home construction finance company accomplish the following:
Enhance insights into the lead activity on their website
Improve lead nurturing initiatives
Create effective email marketing and lead nurturing campaigns
Gauge their qualified leads' level of engagement
Automate content offers
Content marketing became a part of their monthly strategy.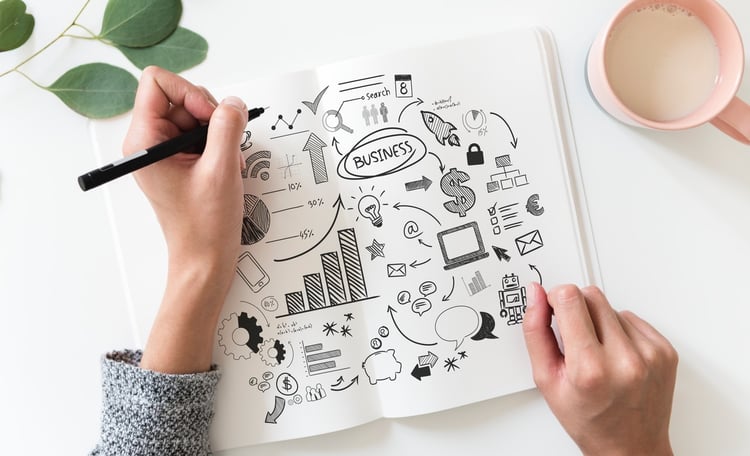 Ever heard the phrase "content is king"? Creating organic content that resonates with your audience plays a pivotal role in converting qualified leads.
At Laire Group, we are content marketing experts and knew we needed to set a goal to offer the right content for our client's niche market, catering to "fix and flip" contractors. Content marketing allowed our client to be found in search, and achieve higher conversion rates in a short amount of time as well as reducing or refining their paid search spend and being less reliant on Google AdWords. This is the proven power of content marketing.
By improving their weekly blogging cadence, our finance client successfully engaged with their audience, delivering industry trends and other relevant content from their subject matter experts. Blogging also helped with ranking in organic search as they targeted specific keywords to create a knowledge center of related content.
Additionally, in our blogging strategy, we identified the home construction finance company's ideal clients, keeping them top-of-mind when establishing topics. By thinking of their buyer personas when executing the content marketing plan, we were able to tie into their audience's interests, which inevitably helped improve conversion rates.
We also established another method for educating their target audience through engaging monthly email newsletters.
Their online presence got a facelift with a website redesign.
Achieving a lead generating website that captures more leads from site traffic was a top priority for our renovation lender client. By building a strategy and implementing organic content, as well as optimizing best practices for their website, we helped them funnel and track the right audience.
To execute the website redesign, our initiatives included:
Buyer persona research
Keyword research
SEO optimization
Smart content
Targeted website language
Contemporary, user-friendly website design
They Saw Amazing Results
Through our journey together, the finance company was able to achieve and surpass their goals with the help of our strategic plan. Here's an overview of their spectacular results: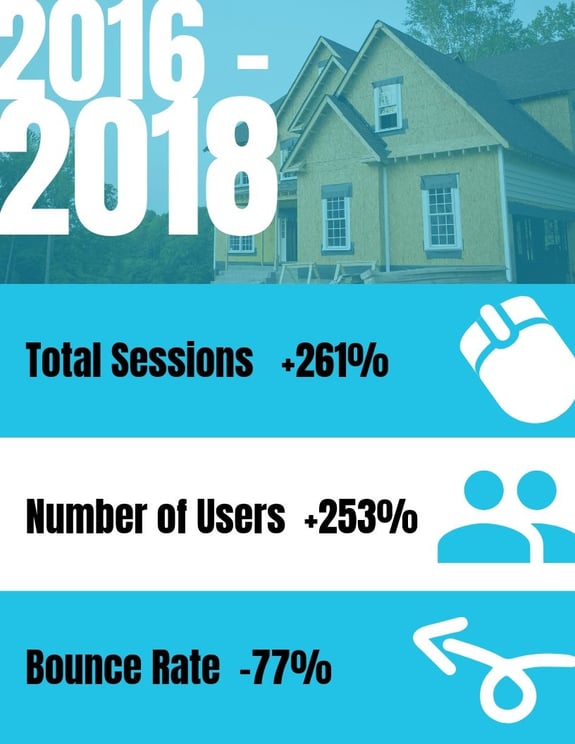 2016 Results
This was the beginning of our partnership, and gave us our benchmark numbers:
Total sessions = 9,400
Users = 6,500
Bounce rate = 53.1%
2017 Results
After establishing a solid marketing plan through our MAP process, the client implemented our strategy and received these results:
Total sessions = 11,000 (up 17.5% over 2016)
Users = 7,200 (up 10.1% over 2016)
Bounce rate = 56.88% (up 7.1% from 2016)
2018 Results
Through inbound marketing best practices, as well as the implementation of HubSpot, we worked together and achieved the following:
Total sessions = 34,000 (up 118% over 2017)
Users = 23,000 (up 198.7% over 2017)
Bounce rate = 12.3% (down 78.7% over 2017)
Additionally, by giving them the resources and the structured plan they needed to surpass their goals, the finance company was able to add to their team, and have since brought marketing in-house. We couldn't be more excited about the success this client has seen.
Are you a financial services firm struggling with lead and revenue generation as our client had been? Our 20-minute marketing audit may be just what you need to start making improvements. Check it out!