You've heard it from everyone, fellow entrepreneurs, your BNI group, and mentors are telling you that a marketing plan is a must-have to succeed in growing your business. What does a marketing plan cost? Can you afford it? Can you afford not to have it? While we can talk for days and days about why a marketing plan is necessary for scaling your business, we know you want the bottom line first. What will this cost me?
Marketing plan pricing is based on what is included in the marketing plan. A reputable agency will customize your marketing plan based on your industry, business size, and goals for the future. Pricing depends heavily on what is included in your customized marketing plan.
What is the Cost of a Customized Marketing Plan?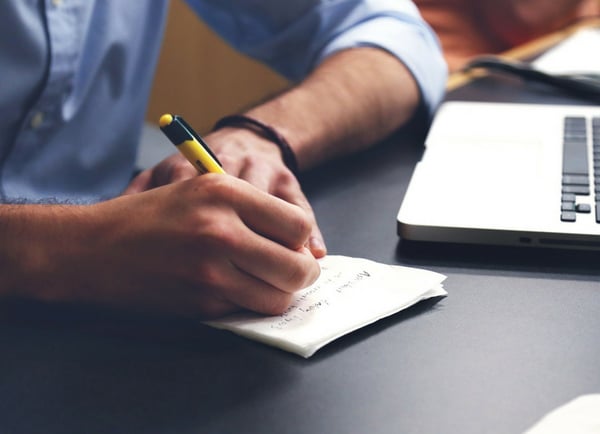 The average cost of a marketing plan at Laire Group Marketing is between $10,000-$15,000. But, the industry average varies from as low as $10,000 all the way up to $40,000+.
At the high-end, you can expect your marketing plan to be almost as long as a business plan, complete with detailed competitive analysis, covering all types of marketing media, a gap analysis, messaging, ideal clients, so on and so forth. At the lower-end you could expect to cover messaging, ideal target clients, which channels to market to and why, and a full year of strategy and tactics to reach identified goals. Preparing a marketing plan takes a great deal of research and preparation which is why the cost is where it is and why it varies so much.
Custom Marketing Action Plan
At Laire Group Marketing, we offer a Marketing Action Plan (MAP) for all our incoming inbound marketing clients and as a standalone for those who are looking to get a clear direction for their business. We develop the MAP before we write any content, post any social posts, build ads, or touch your website. This MAP is key to informing every marketing material handled by Laire Group and should even be shared with your other marketing providers and sales team to make sure all messaging is in sync.
Our MAP focuses on five foundations of your business; company goals, ideal client personas, client persona pains/problems/challenges, solutions you offer for those pains/problems/challenges, and your businesses differentiating factor, which we call your "remarkable," and is also tied to the competitive analysis.
When we discuss your company goals, it is a matter of understanding what you want to get out of our work together. This goal is generally tied to top-line revenue and can guide us in knowing exactly how much it is going to take to help you reach those goals within our ability as your online marketing partner. It will guide our conversion goals and web traffic goals, which ultimately informs our ad budget recommendations, social post frequency, and blog writing frequency.


Identifying and getting to know your ideal buyer personas is vital to attracting the best clients to your website and landing pages. This stage is the most research-intensive phase of developing your MAP. We typically develop three to five buyer personas. To develop the personas, we interview your actual best clients. We learn about their lifestyle, purchasing habits, pain points that lead them to you, why they chose you against the competition, demographics, psychographics and more. The information gained will inform the content plan and marketing channels used to target the right type of client for your business.


Your ideal buyer persona's pains/problems/challenges become the basis for all our positioning and messaging about your business and product offerings. This strategic messaging will use their exact wording in a question form, with how your solution can fix that pain point for them. This messaging can be used in blogs, website product pages, blog topics, social posts, fliers, brochures and other non-digital media. Ideal buyer personas will be revisited periodically as trends shift and buyers' habits change.


Positioning your products and services around the specific pains/problems/challenges of your ideal client is key to being able to grow your business. The message of providing a solution is only valuable if you are actually providing that solution. Sometimes this is an eye-opening moment where a business can find there are some slight adjustments to make to their offering to maximize effectiveness and delight their ideal clients even further.


Once your products and services are fine-tuned to meet the specific needs identified by our client persona research, it is time to find the differentiating factor. What makes you remarkable? What is going to make your ideal client choose you over the competition? Is it your commitment to customer service? Is it your superior product? Is it your long-term experience? Is it your big success stories? Is it a specific stat? We'll help you discover this through persona research and we'll ultimately craft this "remarkable" into all your messaging for maximizing conversions.
If a client is coming aboard in need of a full website build or redesign, there would be additional pieces to their M.A.P. that are customized to meet their business goals.
What is in the Marketing Action Plan?
The resulting M.A.P. that you will have in-hand will include:
Executive Summary
Growth Goals and Targets to Reach
Target Market (Ideal Buyer Personas)
Key Performance Indicators (KPI) Which Will Measure Success
Situation Analysis
Your Product and Pricing (Including the Remarkable that Makes You Unique)
Plan – (Branding, positioning, messaging, content strategy, channels, social media plan, timeline, resources/budget, responsibilities – all strategically put in place to reach your goals).
Can You Afford NOT to Have a Marketing Plan?
Now that you have read what our M.A.P entails, you can quickly see how getting to work on marketing tactics would be disjointed and less effective without the clear guidance provided by a marketing plan.
By conducting all the research up front, a strategic plan is in place to guide all of your marketing initiatives for consistency, setting the right goals, tracking, adjusting, and making future decisions.
Without a marketing plan, you could waste hundreds or thousands of dollars using an unclear message, on the wrong channel, targeting the wrong buyer – making you spin your wheels with no results. With a marketing plan, we know exactly who we are targeting, why, and how.
At Laire Group Marketing, we don't do anything without a strategic plan in place. We are your marketing partner, and your business growth is our goal. If you have any questions about marketing plans, feel free to reach out to our team!