It isn't every day you come across a group of people who love what they do and where they work. I guess I should've purchased a Powerball ticket because I found exactly that this month at Laire Group Marketing. Some businesses see the marketing department as an obscure group of people
who eat up a nice chunk of the annual budget
. That's largely because most agencies and in-house marketing professionals have a difficult time communicating how they add value to the organization. Relationships in this industry often crumble because the C-suite is unaware of how exactly Inbound Marketing helps the bottom line. What I've learned so far is that Laire Group does things a little differently.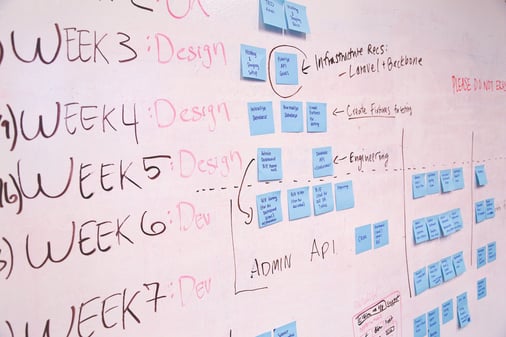 Business Strategy - My first week was filled with client meetings which stuck out to me. To be authentic in marketing it takes a deep understanding of the client's business. I've seen businesses who are perfectly fine adding marketing as a line item in the budget and setting cruise control. While you're entitled to your personal opinion, if a business wants to generate meaningful leads, they'll want an agency who takes time to know their goals. I was somewhat shocked after hearing the depth of knowledge Laire Group possessed on a variety of professional services. In just a month I've had the opportunity to not only listen to the goals of our clients but also contribute to their overall strategy.
Overall Personalization - There's only so much automation an agency can do. We're not here to provide the same tag-lines, content and ideas everyone else in your industry is pushing. We couldn't sleep at night if we tried. One thing that has been pushed from day one in my position is how we work every day to identify and develop the "remarkable" of each client. I've worked in some positions where the status quo was quite literally the way to go.

Every thriving business has that one aspect that's made it successful.

We're here to tell you that standing out isn't hard.
Forward Thinking - Personally, I see how easily it is to get wrapped up in day to day semantics. Marketers get lost in the short term and that's certainly not all of our fault. The industry promotes a culture of instant gratification through social media and speedy analytics. I've learned that while it's great to see real-time results it's more important to translate that into longtime success for clients. Agencies who value monthly and annual reports and are able to recognize their importance are ahead of the game.
Say what you want about the staying power of Inbound Marketing. If I were to bet, I would certainly wager that the minds behind Laire Group will continue to shape the industry. Although this is only the first month I'm grateful to have already learned how to add remarkable value to each client.
Interested in working with us?
Let's get to know each other. Complete your free brand audit by clicking below: