I am new to the marketing world (literally one month in) and very new to HubSpot. Luckily, after joining Laire Group Marketing, I was fortunate enough to be enrolled in HubSpot's Pipeline Generation Bootcamp for eight weeks with sales expert, Dan Tyre. And wow, what an amazing experience it was! This intensive program is intended to teach you how to identify leads, connect with potential clients, and build up your opportunities list. Coming from a sales background, I know the typical grind - making phone call after phone call to prospects - but Dan's boot camp goes beyond your average cold call technique.
Dan knows anything and everything about inbound marketing, how to become a growth agency and being a lion (or lioness as they say). What does it mean to be a lion? A lion symbolizes strength and courage. And when a lion sets its eyes on a goal, it goes after it in a strategic way. I believe you have to find your inner lion to be motivated, disciplined and organized in order to successfully grow your business.
Through the HubSpot Sales Bootcamp with Dan, I learned so much, including the fact that you can build your pipeline and actually have fun doing it, too! Here are my top five key takeaways for improving sales initiatives.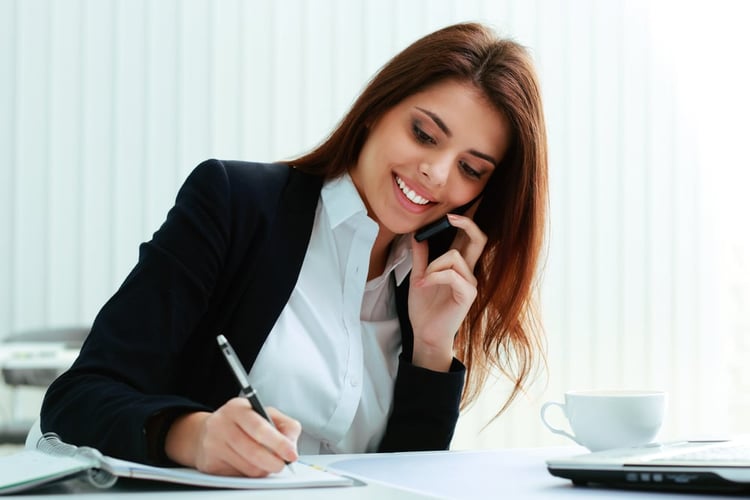 Those who pick up the phone win! It's as simple as that. Quit hiding behind your email, social media posts and LinkedIn InMail. While those tactics occasionally work, they aren't nearly as effective.
Before you call, establish the purpose of why you're calling. Also, make sure to research your prospect and their company and be prepared to leave your prospect with a piece of advice they can immediately implement. My favorite tool to use for quick tips is the Website Grader, which gives a breakdown of what the website does well and where it could improve. Great talking points and quick wins!
Translation: be yourself. This wasn't super hard for me as I'm a little on the quirkier side. The key is to laugh and have fun while you're calling because believe it or not, your prospect can tell if you're smiling.
During the HubSpot Sales Bootcamp, Dan gave us funny one-liners as examples to help break the ice. Here's one - "What do you call a snooty prisoner going down the stairs? A condescending con descending!".
Since I always talk (and think) about Chick-fil-A, it became obvious that it is the topic I'm most comfortable with to get someone smiling. 🙂It may not be a one-liner, but the vast majority of people can relate and LOVE Chick-fil-A (almost) as much as I do.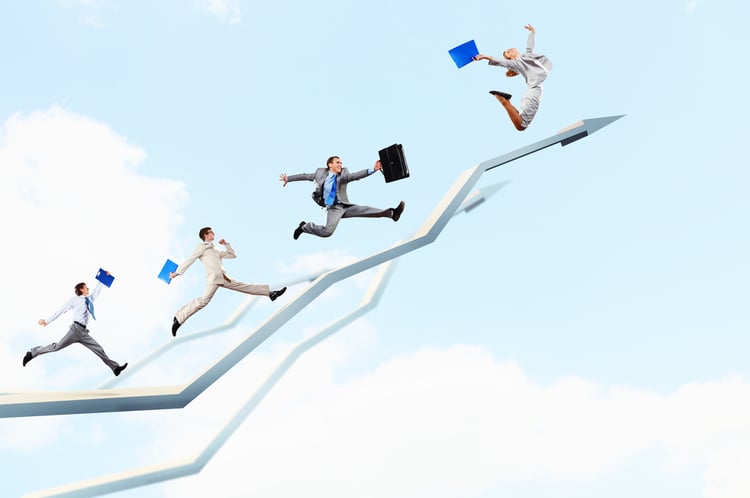 We are in the business of helping companies grow. We approach every interaction as a helping hand, not as yet another salesperson trying to make money from selling you a service you don't really need or want. Instead, call with the intention to offer advice or tips. That results in prospects being more engaged and curious.
So, next time a prospect tells you "I've been trying to expand my business", try the chin-stroking question "Can you tell me more about that?".
Press on even when you feel like quitting. Let's be clear though - persistent does not mean pushy. The goal is to provide helpful information or tips in your emails to peak the interest of your prospect. In HubSpot, you can set up a customized sequence that will automatically send follow-up emails and notify you when it's time to call.
HubSpot sales research states as a rule of thumb, you should make four calls and send four emails total. It's the perfect equation to get your point across and provide value for the prospect to decide if this is something they are really interested in. When your prospect responds to an email, they will be un-enrolled from the sequence and you can continue with the next steps of your sales process.
5) Work Smarter, Not Harder
Success will take time. Work smarter, not harder by leveraging HubSpot's CRM tools to your advantage. Keeping the focus on building your network and maintaining a consistent stream of leads, deals, and customers in your pipeline will put you at ease. A great resource we discussed in the HubSpot Sales Bootcamp is the "Prospects" tool which populates a list of who has visited your site.
Wondering where to get hot leads? Boom - Prospects tool!
I really wish I could tell you everything I learned in the HubSpot Sales Bootcamp, but then this blog would literally turn into a novel, and Dan already beat me to it. If you're new to the business, a sales veteran or somewhere in between, there is no one better to learn from than the lion himself, Dan Tyre.
HubSpot's Sales Bootcamp is obviously a must-do, but if you're looking for more HubSpot tips, snag a copy of our free checklist which lists 21 HubSpot tools you need to know about!