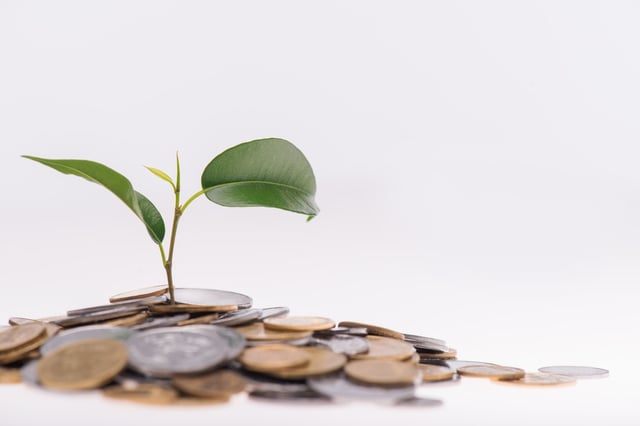 Lead Nurturing is anticipating the wants and needs of a buyer, based on who and where they are in their buying process. Lead nurturing can also keep prospects engaged, by providing the most relevant content for their situation, --which builds strong brand loyalty long before they're ready to buy.
Think of it this way; the majority of the website visitors you have coming to your website may not be ready to buy from you (or hire you) right away, but chances are they are ready to learn. The old adage can certainly apply here, "People hate to be sold, but love to buy". We love to buy when the timing is ideal, and we feel we are the most knowledgeable and confident in making our purchase decision. We make decisions based on the information we gather, utilizing our own preferred methods and mediums. This is where an effective lead nurturing program can come in. Create and control the information and content your prospect gathers, by feeding it to them in a logical and even chronological order.
Education First
Let's propose that you own a custom home remodel and renovation business, and you have a website visitor that wants to learn more about the renovation process. Is this prospect filling out your estimate request form and asking to schedule a call so that you can take over, learn more about them, and pitch them an estimate? This is highly unlikely. Even if they did fill out your estimate request form, what do you know about them, and are they even a qualified lead? Your ideal prospect wants to learn how and if you're a fit, hire you later when they have gathered enough information, and the timing is right. So how do you make sure that your company is the first one they think of when they are ready to start their home renovation project? Lead nurturing can definitely assist here.
Consider that your prospect is reading your website pages about your renovation process. Ideally, you have plenty of content on your blog about the ins and outs of home renovation. As they read more and more, they become inclined to subscribe to your blog to receive future articles and updates from your company. This is a start, since giving you their email address indicates a level of trust. Now that they have subscribed to your blog, you are in a great position to offer content to them that they find of value.
Suppose you have an eBook or project checklist that you want to offer to all of your subscribers, that details the beginning steps of a home remodel/renovation project. This content offer is given in exchange for more contact info from your subscribers. Your prospect sees it and decides to download it after clicking on the link. They give up a little more of their personal contact information, like their name, and the type of project they're interested in, such as a home remodel, an interior renovation or home addition, such as an "in-law suite". Now they have a helpful guide published and produced by your company. In addition to their email address, you now have their full name and what they are specifically interested in, which in this case is an interior home renovation.
Putting It Into Action
Enter lead nurturing. Your nurturing process should include an automated series of emails, triggered by the download of your content. As the process unfolds, your prospect downloads the helpful "awareness" stage content, or content designed to educate your prospects on where to start, and what to expect etc. Since they indicated on your web form they are interested in home renovations, you now know what type of content to start sending them. The lead nurturing sequence might look something like this:
Email #1

is sent within 24 hours of their download of your content; it thanks them for downloading it, hopes they enjoy it and lets them know that your company is standing by should they have any questions about it.



Email #2

is sent 7 days later (after email #1); you are checking in and asking what they liked about the content they downloaded, providing the latest trends and helpful industry statistics, and suggesting they read one or two of your recent (or not so recent, but at least updated) blogs related to home renovations. Once again, stating that if they have any questions, you are standing by to assist and educate.



Email #3

is sent 30 days (after email #2); now you're offering another piece of downloadable content that offers to further their knowledge of the home renovation process. Perhaps the purpose of this content is to educate the prospect on questions to ask a home renovation company before they hire them.
If the prospect acts or "bites" on the 2nd content offer, now you can ask more pointed questions such as "What is your home renovation budget?", "Goal completion date?" and "Biggest concern/challenge with your project?" -in exchange for downloading the new content.
The download of this content could trigger a whole new lead nurturing sequence that leads them to act on a Case Study. The case study details where your company completed a project on time and under budget, with a testimonial from a past client. This download could trigger yet another lead nurturing sequence, and offer of a "Free" 30-minute phone consultation. These offers produce the ability to collect even more contact information needed from the prospect, like a phone number (of course!) and address etc. Now you can schedule your time appropriately with priority, as these are high-quality prospects that you have collected semi-detailed information about and have indicated that they would like to hear from you!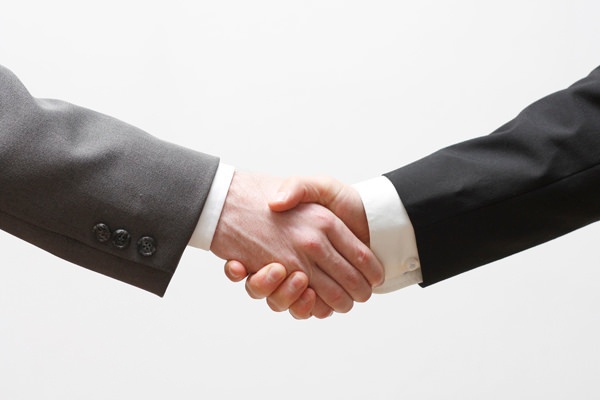 Focused On The End Game
The idea behind lead nurturing is to move your prospect down the funnel to ultimately have them hire you for their home renovation while spending the least amount of time--on your part--winning them. Lead nurturing takes work; it requires a logical communication sequence, which is followed by a really good content offering. The quality of your content is guided by your knowledge of their interests, which they disclosed in their interaction with your website and blog. You want your prospect to feel educated about their potential project and your company's processes. You will earn their trust as a reputable provider of the services they are interested in, as they develop belief in the credibility of your company,
Lead nurturing is a major function of an effective inbound marketing strategy. If you really want to learn more about how inbound marketing campaigns can help drive more traffic and leads to your company, wouldn't it be smart to take a peek at what a sample inbound marketing campaign looks like?

Download your FREE copy of our Inbound Marketing Campaign Checklist, and learn how to accelerate your marketing results today!